[ad_1]

The reports are that Valentine Holmes will back up and play for the Cowboys tonight, but we'll see if that's the case when the final team line-ups come out in a couple of hours.
The outside back is coming off a Herculean performance, with Phil Gould saying he was a clear contender for man of the match.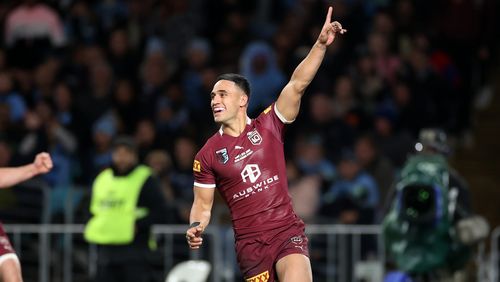 "The great ones don't think a lot, they react a lot – it's like they've been there before, and Valentine Holmes has been there before," Gould said on Six Tackles with Gus.
"He understands the Queensland mentality – this is what beats New South Wales a lot."
Gould said that Holmes was repeatedly in the right place when he didn't need to be – and that's what led to his multiple moments of defensive cover where he was needed.
"Valentine Holmes made a massive difference with some of his plays last night," he said.
"Scores a try, saves three – you can't have a bigger contribution than that."
[ad_2]

Source link