With Graham Arnold sidelined thanks to a positive COVID-19 test, Australia will be without their coach tonight for what is inarguably the biggest game since the 2018 World Cup.
"These are the games you want to be remembered by," assistant coach Rene Meulensteen told reporters on Wednesday evening.
"Our message is this: play to be remembered."
It's a simple message, and one that resonates with the public. The beauty of Australian football has never been about guile and skill and being better than everyone else, it's about effort and energy.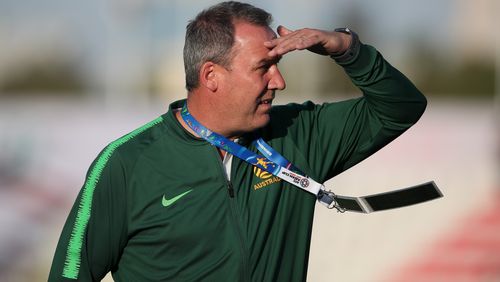 Nobody encapsulated that better than Tim Cahill, but after being the go-to man for the Socceroos for nearly 15 years, that well is finally dry.
Who will step up tonight? Will it be the foreign import Bruno Fornaroli, only allowed to play due to FIFA's rules around eligibility changing in the past couple of years? Could it be Jamie Maclaren, who will miss Australia's match with Saudi Arabia next week because of his own wedding?
There's no shortage of players in this team that could seize the big moment – Australia just need one tonight.